I'm a Celebrity, Get Me Out of Here!
Language: English Release Date: 19 February 2003 Genres: Reality, Adventure, Game show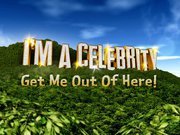 PREV AIRED EPISODE
"Celebrities rough it in the Australian rain forest for charity."
Season 1 : Episode 14
PREV AIRED EPISODE
"The remaining celebrity wins the prize for a charity."
Season 1 : Episode 15