Language: English Release Date: 16 September 2013 Genres: Talk, Variety Theme: Discovery Time Period: 2010s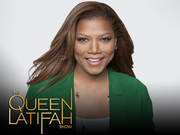 NEXT EPISODE
"Bad Teacher's David Alan Grier and Transcendence's Cole Hauser. Plus, Stars of Deadliest Catch and Musical Guest Little Dragon"
Season 1 : Episode 137
Thu, April 24 2014 at 1:00AM EDT
BET
LAST EPISODE
"Hot in Cleveland's Wendie Malick and Fargo's Colin Hanks. Plus, Queen Surprises a Local Hero With a $30,000 Electric Car"
Season 1 : Episode 136
Aired Tue, April 22 2014